Vocational Spotlight: Stephanie Folsom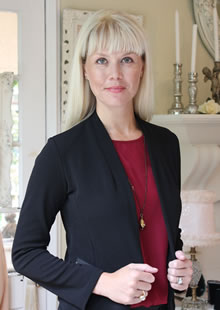 Stephanie Folsom is a Macon Rotary member and is a franchisee of fab'rik and holds the classification of Retail Sales.

Stephanie graduated from Tattnall Square Academy in 1995 and the College of Charleston in 1999 with a double major in Business Administration and Corporate Communication.
Stephanie became a franchisee of fab'rik in 2010 and currently has two stores. One is located in The Avenues in Peachtree City and the second is located at Emory Point in Atlanta located across from the CDC and adjacent to Emory's campus. fab'rik is a woman's clothing boutique that offers high style, on trend woman's clothing without the sticker shock with all items with the exception of denim being under $100. fab'rik was founded in Atlanta by Dana Spinola who began franchising in 2006. Today fab'rik has 41 stores throughout the country. You can learn more about fab'rik at www.fabrikstyle.com.