Vocational Spotlight: Scott Pipkins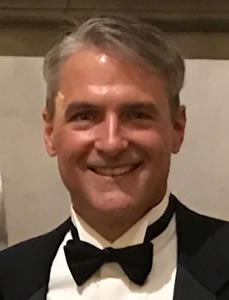 Scott Pipkins is the President and Principal Engineer of Pi-Tech, Inc, a structural engineering consulting firm with offices in Macon, GA, Brunswick, GA and Fernandina Beach, FL. Pi-Tech provides structural engineering services primarily to architects, contractors and industrial clients. Services include condition assessments of aging structures, development of plans and specifications, construction cost estimates and construction phase inspection and administration. Scott's current duties at Pi-tech include project development, technical oversight and quality control of projects and financial management of the firm. He is also an adjunct professor at Mercer University in the School of Engineering.
Scott is a registered Professional Engineer in the States of Georgia and Florida. He earned his B.S. in Civil Engineering from the Georgia Institute of Technology in 1988 and his Ph.D. in Engineering (Structural Specialty) from the Georgia Institute of Technology in 1992.
Prior to founding Pi-Tech in 1997, Scott worked at Knowledge Systems Inc., Georgia Institute of Technology, and the FAA Technical Center in Atlantic City, NJ.
Scott lives in Macon and is married to Maura Farley Pipkins. He has three sons, Farley (22), Chandler (18) and Griff (11).