Vocational Spotlight: Lee Gerdes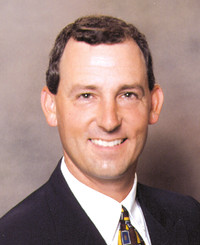 Lee Gerdes is a Macon Rotary member from State Farm Insurance and holds the classification of Insurance-Fire.
Lee was born in Chattanooga, TN into a TV business family. Because of this, the family moved around the Southeast quite often. He and his family moved to Macon in 1982 and he graduated from Mt De Sales before attending and graduating from the University of Tennessee at Chattanooga. After graduation, he started his career in the insurance business with State Farm Insurance Company in 1991.
Lee has been with State Farm for the last 25+ years.  He offers a variety of insurance products including car, home, business, life, and health insurance.  He also offers financial services.  He has been a member of the Macon Rotary Club since 2000.
His office is located here in Macon at 2850 Northside Crossing, Macon, GA 31210.  His office phone number is 478-474-4713. Please feel free to contact him regarding any insurance need that you may have.
Click here for Past Vocational Spotlights