Vocational Spotlight: Jeff Dudley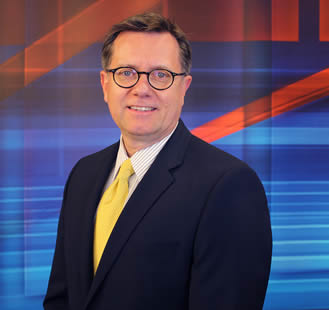 Jeff Dudley is a Macon Rotary member and president and general manager of 13WMAZ-TV.
13WMAZ is Central Georgia's highest-rated television station and one of the highest-rated CBS affiliates in the country. This year Broadcasting and Cable Magazine recognized the station for having the top-rated 6:00 p.m. newscast in the country among stations operating in Nielsen markets ranked 101 to 150.
Every day the team at 13WMAZ works with a passion that comes Straight from the Heart. The station's journalists dedicate themselves to reporting local news and information to audiences 24/7 across TV, web, mobile and social platforms. The sales staff partners with local businesses to create effective solutions that address clients' marketing needs.
Jeff joined 13WMAZ as director of marketing and promotion in August 2001. He was named president and general manager in January 2009. Prior to joining 13WMAZ, he worked for TV stations in DC, Atlanta and Jacksonville.