Vocational Spotlight: Ethiel Garlington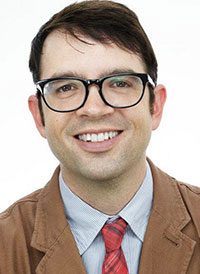 Ethiel Garlington serves as the Executive Director of Historic Macon Foundation (HMF). Historic Macon's mission is to revitalize our community by preserving architecture and sharing history.
"Historic Macon Foundation (HMF) is a national leader in preservation and a role model for revitalization efforts throughout the country. Our innovative real estate tactics, state and federal tax credit consulting services, advocacy efforts with our Fading Five list of endangered places, educational programing, and low interest loan programs allow Historic Macon to transform our community and demonstrate the powerful impact of saving historic places. We've completed nearly 150 houses and kept 25,000 tons of debris out of the landfill. Just since 2014 we've attracted $5.8M in investments in our target neighborhood, Beall's Hill. Our work allows citizens to take preservation into their own hands. With the help of our community, we are proving that Macon is Preservation.

Historic Macon Foundation became the regional leader in historic preservation on July 31, 2003 with the merger of the Middle Georgia Historical Society and the Macon Heritage Foundation. The merged organization inherits the missions and activities of both constituent groups. Since 1964, we have been the region's preservation organization of note.

Today, Historic Macon strives to be the premier preservation organization in the nation by using innovative strategies such as the annual Fading Five list of endangered places; neighborhood revolving funds; creative educational programs and tours; and unique special events."
Ethiel grew up in Knoxville, TN and is a graduate of Presbyterian College in Clinton, SC and holds a Master's degree from the University of Georgia Historic Preservation program. He was previously employed as the Director of Preservation Field Services at Knox Heritage and Director of the Athens Welcome Center,
Garlington is is an Eagle Scout and a certified Historic Real Estate Development Finance Professional. His hobbies include hiking, kayaking and working on his 1917 house in Beall's Hill with his wife Michelle and son Conway.