Vocational Spotlight: Bob Moon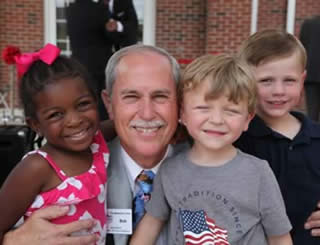 After 40 years serving as pastor in churches across the South Georgia Conference, Bob currently serves as the Chaplain/VP for Church Relations for the Methodist Home for Children and Youth.
The main campus is here in Macon near the intersection of Pierce and Vineville.When founded in 1872, it was 2 miles outside of Macon! The Methodist Home also includes five auxiliary sites in Valdosta, St. Mary's, Americus, Waverley Hall, and Columbus.
Bob works as chaplain both to the children and to the staff at the Methodist Home. His VP role takes him traveling to churches across the South Georgia area lifting up this ministry that is helping bring hope and help to some of Georgia's most vulnerable citizens.