Vocational Spotlight: Al Irwin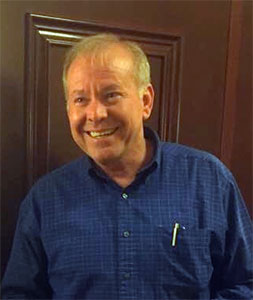 Al Irwin is owner and operator of Majestic Stone & Landscape Supply LLC and has been doing business in Georgia approximately 17 years and in Macon for 15 years. Majestic Stone operates a retail store for hardscape material. Hardscape material sold includes, but not limited to, natural stone, pavers, retaining wall, pond supplies, aggregates, and ground cover. Majestic Stone also sells manufactured stone and synthetic stucco material for building applications. In addition to the retail store Majestic stone has several local warehouses and one in Atlanta for the distribution of manufactured stone. Majestic Stone is one of the largest stocking distributors in the southeast carrying top quality brands of manufactured stone for building applications.
Al Irwin earned a business degree from Nova Southeastern University located in Fort Lauderdale, Florida. He worked for United Parcel Service while in college and then joined their management team. From there he went to work for El Monte RV as a general manager and several years later started his first business as an entrepreneur. As an entrepreneur, in the last 24 years, Al started and operated three successful businesses. Al sold his first business; however, he still currently owns and operates Majestic Stone and Irwin Services LLC with his wife Kathy. Irwin Services is an investment real estate company specializing in leasing industrial warehouses and other specialty investments. Al is also an instrument rated private pilot and currently hangers and flies a Diamond Star DA40 out of Perry airport. Al is very passionate about aviation. He considers himself very fortunate being able to mix his passion with business.
In the recent past, Al has served as a volunteer teacher teaching high school Algebra and basic car maintenance. He also had the privilege attending the Fire Academy in Murfreesboro, Tennessee and served as a volunteer fire fighter and elected Fire Chief for the local fire department. Judeo-Christian values in the Bible teach that God is our creator and the giver of life, talent, and resources. This teaching compels Al to give back what God graciously gives for the benefit of others. A belief important to him and a shared by Rotarians worldwide.